BK Singh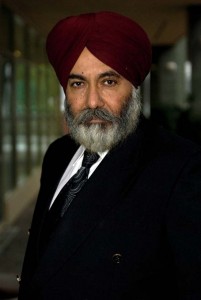 Occupation: Movie and TV actor
Years of experience: 40 years
Personal philosophy:
Acting is my passion so I act in films, TV, theater, commercials, photo shoot and voice over work for all types of media.
Past projects:
I began acting at age 16 in high school and joined a professional theatre soon after. I came on board for films and TV serials in 2007 and have done many serials in English, Punjabi and Hindi. I have been living in Vancouver since 1974.
Current project:
I am starring in The Last King, a Hollywood English feature film based on historical facts. It took 13 years to make this film; it has more than 250 visual effects. This is an achievement for me to be featured in a mainstream film distributed in Canada and USA. See www.thelastkingfilm.com to view the trailer.
Awards:
Nominated for Leo Award in 2012 for best performance by male in a short drama. It was for the film Afternoon Tea.