Krystal Kiran Garib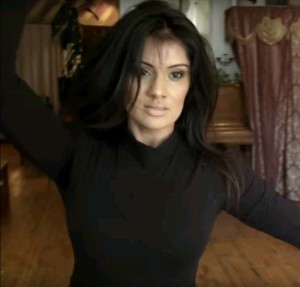 (for my performing work I go by Krystal Kiran)
Age: 32
Ethnicity: Punjabi-Canadian
Occupation and/or Company: Actor, Singer, Dancer, Teacher
Years of experience: 29. I began studying dance at age 3.
Personal & professional philosophy:
Opportunities and experience will continue to present itself if you stay true your dreams and don't limit yourself based on what you think the world expects of you.
Upcoming performances/ project:
"Monsoon Wedding Musical" at Berkeley Rep Theatre directed by Mira Nair. I'll also be guest starring in a Season 2 episode of "Private Eyes" with Jason Priestley. Keep an eye out!
What is the highlight of your work?
Some of my professional highlilghts include touring with AR Rahman as a featured singer on his "Jai Ho World Tour", performing on Broadway in "Bombay Dreams" and being an original cast member of the theatrical stage adaptation of "Lord of the Rings". My favourite personal creation was directing, producing and performing in a short film in memory of Maple Batalia called "Thy Beauty's Doom".
Photo: Joel Dockendorf/Berkeley Repertory Theatre